Ampak tudi za to obstajajo rešitve!
Tukaj je šopek navodil za pletenje nogavic :)
But don't worry; the situation isn't hopeless, as you might think!
Here you have a bunch of instructions on how to knit stockings:
http://www.knitty.com/ISSUEff11/PATTdoubleheelix.php
http://www.ravelry.com/patterns/library/125-15-short-socks-with-cables-in-alaska
https://sites.google.com/site/cerdeb/
http://www.ravelry.com/patterns/library/nolas-slipper-pattern
Verjetno bo komu prišlo prav znanje, kako plesti obe nogavici hkrati -
tega tudi jaz še nisem počela...
It will be very handy to find out how to knit both stockings at the same time- I haven't tried that yet for myself…
Še nekaj "višje znanosti" o pletenju pet: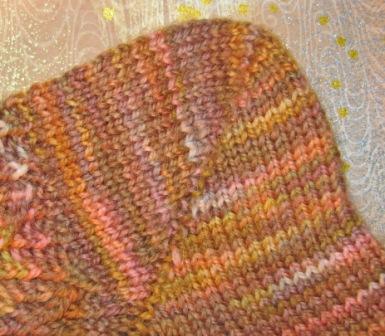 Joga-nogavice bodo eden od mojih naslednjih projektov...
Tele so pa za idejo:
Veselo kliklakanje pletilk želim!!
lpd